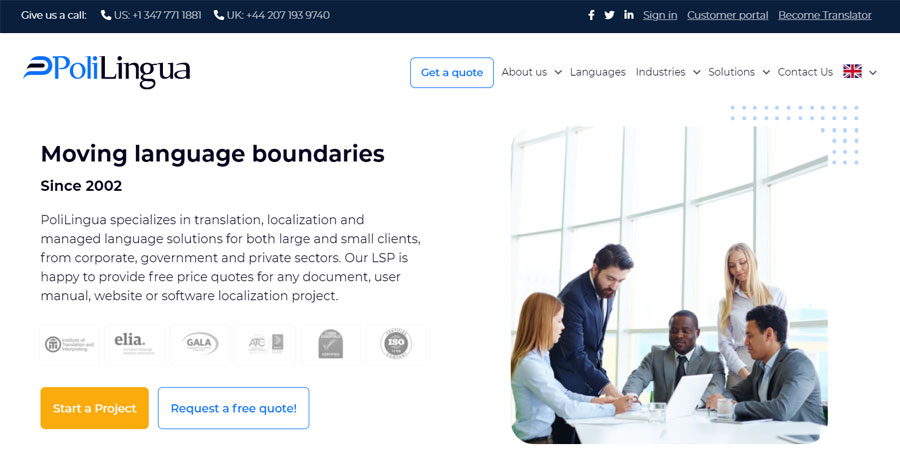 Oh hi! We need to talk. Yes, everything is okay, but there is something you should know about. We've redesigned our website and you really should check it out. Basically, it's a facelift of the meeting place for translation experts (that's us) and our clients (that's most probably you).
We reviewed some stuff here and there and by that we mean that now our website is easier to navigate and the information you need has become more accessible. Like solutions we offer, languages we work with (there are many!) and so on. Just click around to appreciate the powerful might of our new clean-cut design. And it's so airy and crisp just what you need in the middle of smothering summer heat. Like a whiff of fresh air, really.
We wanted the new design of this website to help all our visitors - current and potential clients, partners and random Internet crawlers - learn more (and better!) about who PoliLingua is and how we can help you.
Sure many things are changed but something will never go away. Like our experience, diligence and desire to be the best at what we do. Plus, we still offer the full package of solutions - translation, interpreting, localization, transcription, subtitling, voiceover, SEO, voice data collection, transcreation, DPT, certified translation, etc. All of this is a crucial part of who we are and you can continue to rely on PoliLingua in providing this spectrum of linguistic solutions.
Our refreshed website gives you the key info that can give you an idea of what we do and what you can expect when we do it for you.
Customer Portal
Have a translation project and need a hand with it? PoliLingua is the right fit for you. Click straight to our Customer Portal for more information! Start a project button is the way to go. You can always call or email us to get more details and a free quote for your project. It could be the beginning of a beautiful friendship (and a business partnership)!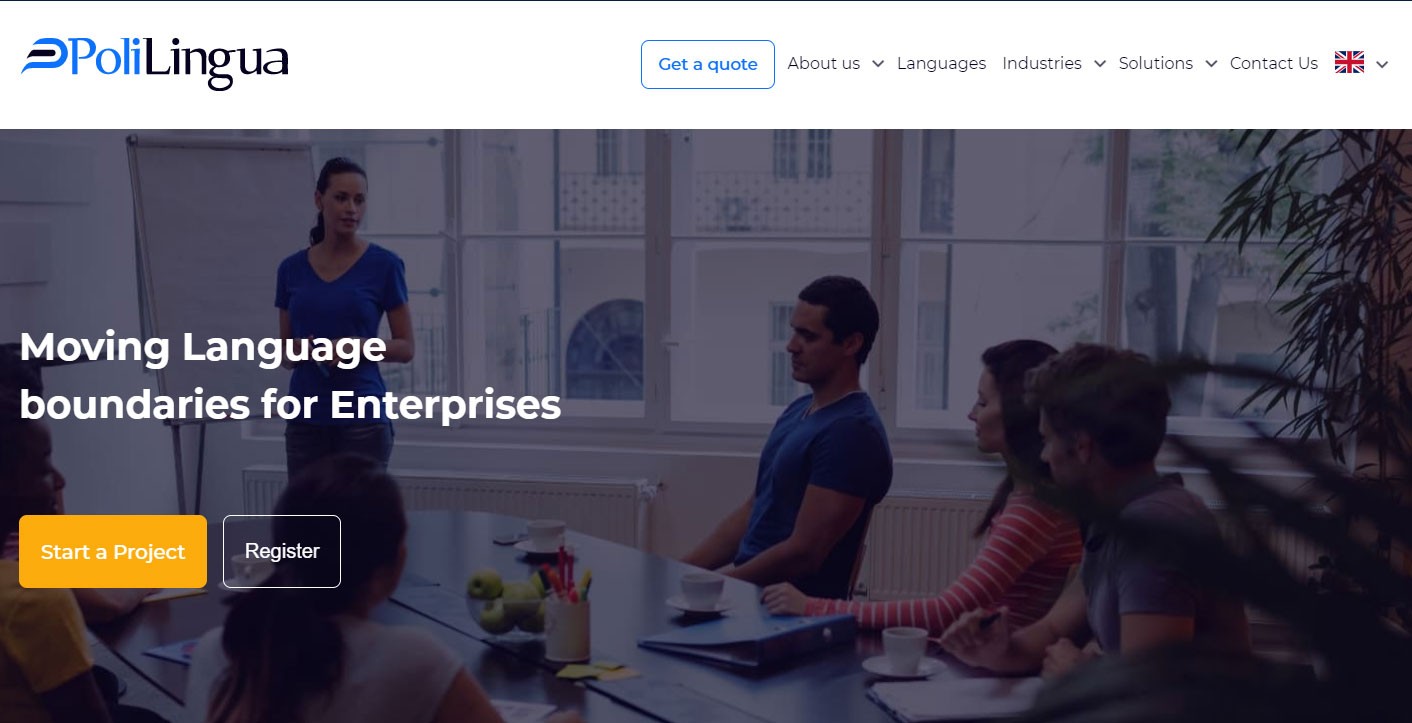 Translator Portal
You are a translator and you want to join the PoliLingua team? Now, you have one more reason to do so - our new slick Translator Portal. Here you can find the application form, take the first step and become a part of a professional team of translation, transcription, subtitling, copywriting, interpreting, voice-over or desktop publishing experts. Drop us a line - we're interested!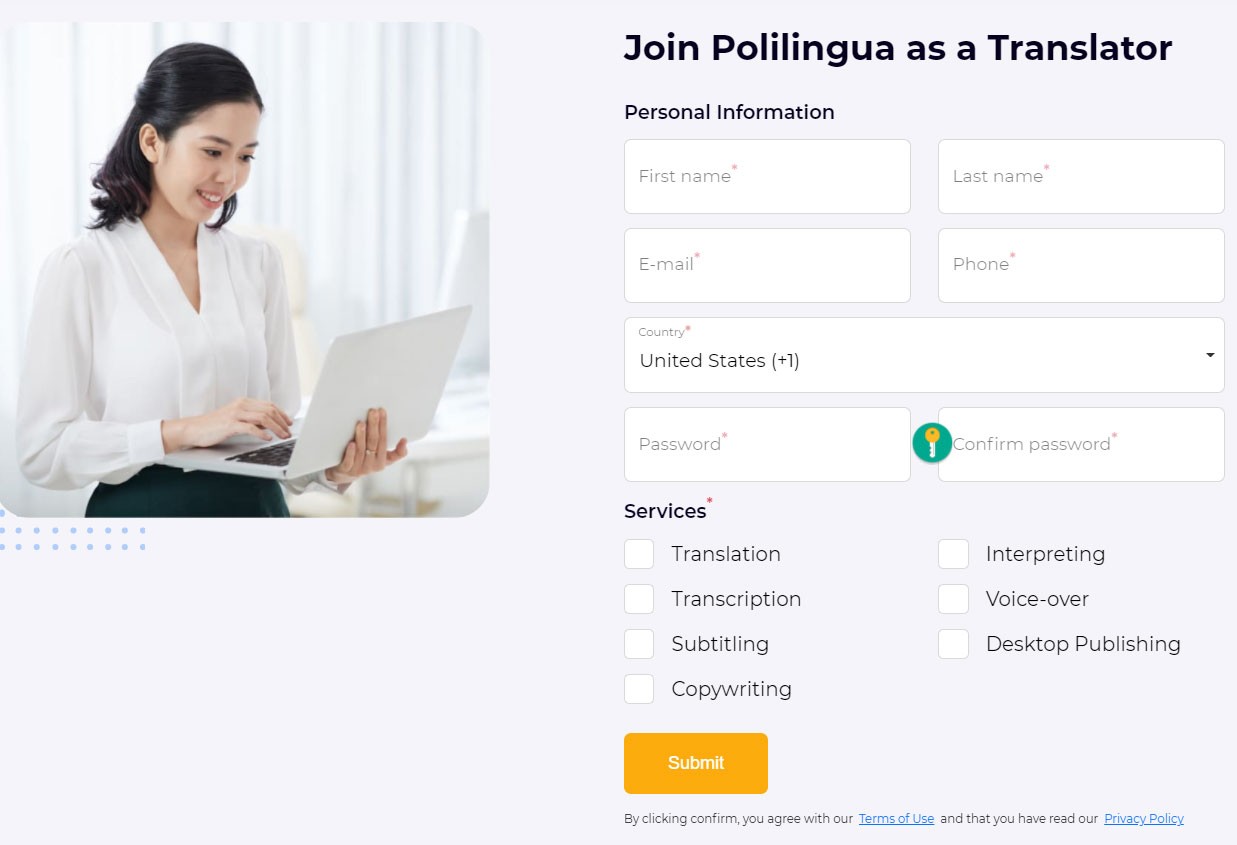 Design improvement for a better user experience
They say that are little things that matter the most and we improved a few of them so you can get there with fewer clicks. And the blog. Also, the buttons. They are big now. And so clickable. Did we mention the blog? It has our news and updates and insights and some topical stuff to think about. Which is a good thing. We want to thank everyone involved in planning, creating and rolling out the new website, especially our web developers who toiled day and night (not really) to make it come to life.
There is an extensive list of changes (too many to mention here) that will take your experience with PoliLingua up a notch. And we need to know what you think about it. Make sure you follow us on socials, hit that like button like there's no tomorrow and don't forget to subscribe to our latest news because there is so much more coming up soon.
---