We now live in a globally-diverse world where people of different countries are connected through culture and beliefs. But linguistic communication can be quite an obstruction in making worldly relations flourish since language can vary from country to country.
Language translation is proven to be a vital commodity in today's world because it enables people of different origins to understand each other. Not everyone speaks the English language and learning each other's mother tongue is an excellent way to build relationships.
This is what we believe here at PoliLingua. We provide managed language solutions to help businesses become more worldly and sophisticated. We have the tools to translate, localize, and interpret over 7000 languages to help you understand your audience better.
It is with great excitement to announce that PoliLingua has just been recognized as a UK leader for translation services by Clutch! This was made possible through the glowing recommendations of our esteemed clients. We are truly grateful for your efforts to grant us this amazing recognition.
We're helping one of our clients with translation for their international investment firm and got a 5-star review for our efforts. This is what they said: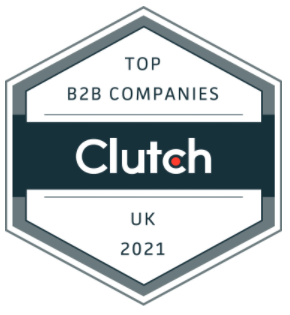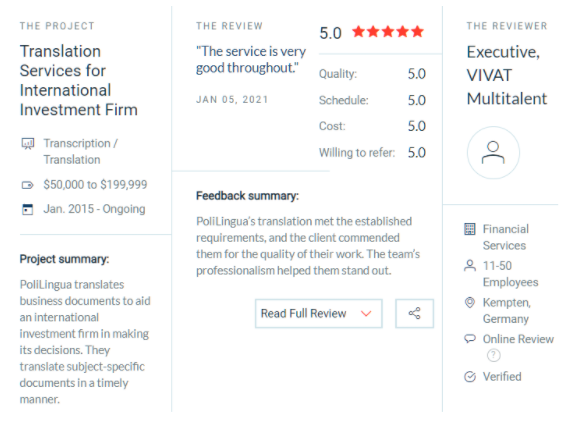 PoliLingua is also highlighted on The Manifest. It is a business news platform that helps business vendors connect with other entrepreneurs and provide practical business solutions.
Let's talk about expanding your business to other cultures and people. If you're curious to read the rest of the review above, please visit our Clutch page.