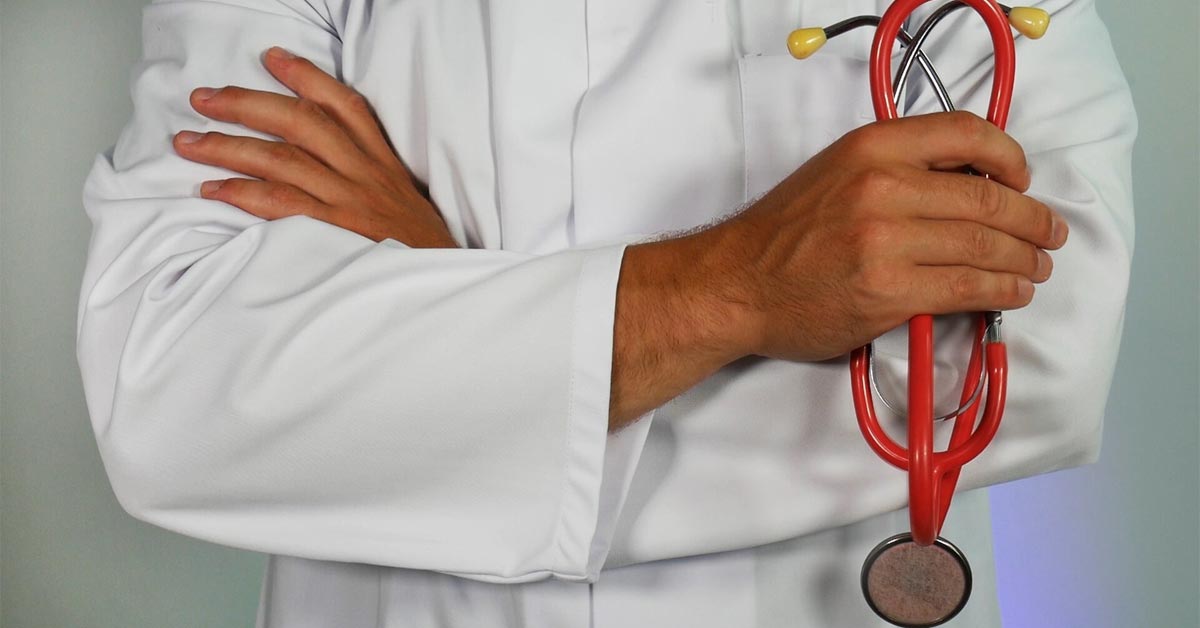 Being a doctor is not a walk in the park. There are tons of paperwork, treating patients, and tests that need to be done. In today's world, everything from hospitals, clinics, doctors' offices, and individual practices are requiring most medical treatments to be digitalized and because of this, there is a growing need for medical transcription services.
Medical document transcription is the vital link that makes it possible for medical offices to store, access, and transmit information efficiently. And as a result, medical facilities are able to provide faster and more accurate care with less paperwork.

What is a medical transcription?
Medical transcription is the process of converting doctor's notes and medical records into a standard format that can be used for further study. This is often performed by a medical typists, who works from home.
Treatment for an injury or illness can involve multiple visits to a physician's office. In addition to the actual appointments, patients might also have to undergo tests or complete questionnaires. All of this information is recorded in some format, either written on paper notes or as part of the patient's electronic medical record (EMR).
The data recorded by physicians needs to be compiled in a manner that enables it to be used for further study or research purposes. An industry has sprung up around this need — medical transcription.
The process of medical transcription may include the following actions:
Listening to medical dictation using dictaphones or computers
Correcting the dictation for grammatical accuracy and formatting the document before sending it to the appropriate facility
Type the record on computer keyboards using word processing software
Provide proofreading services to ensure the accuracy of the human transcription *
Type reports and other documents containing patient information using word processing software

Who needs medical transcription services?
Medical transcription services are needed by various organizations within the healthcare industry, including:
Hospitals
Physicians' offices
Physician groups
Insurance companies
Government agencies
Other healthcare-related industries
Tens of thousands of physicians nationwide use experienced medical transcriptions to ensure their patients' records are properly documented and available at the point of care. This service is particularly important for physicians who treat patients with rare or unusual conditions, or who practice in rural areas where there may be a shortage of qualified personnel.
Transcription services allow physicians, nurse practitioners, physician assistants, and other healthcare providers to focus on patient care, knowing their reports will be accurately recorded in a timely manner and made available to them when they need them.
In healthcare settings where writing reports by hand is still the norm, a good medical transcription service can streamline the reporting process, allowing more time for patient care while reducing errors that can have serious consequences. Accurate written documentation has been proven to increase reimbursement rates and decrease liability exposure; these benefits are typically reflected in higher reimbursements paid by third-party payers and lower malpractice premiums paid by insurance carriers.

Why does it make sense to outsource your medical transcription process?
Medical transcriptionists can be either in-house employees or independent contractors that work remotely from their homes. The demand for this type of service has increased greatly over the years for several reasons.
Outsourcing your medical transcription can help you reduce costs associated with hiring and keeping an in-house employee. It also takes the burden off your employees' time so they are able to focus on other things. Moreover, outsourcing your medical transcription allows you to save money while ensuring that your documents have been transcribed properly and ensuring compliance with HIPAA laws.
It's important to note that outsourcing medical transcription does not mean that you are getting inferior services at reduced rates. You will still receive professional services from experienced, qualified professionals that are familiar with your company's procedures and standards.
How to Choose a Medical Transcription Service?
When choosing a medical transcription service provider, you need to be very careful. You need to understand what type of service they offer and if they are qualified enough to handle your needs. Some factors should be taken into consideration when choosing a transcription service provider include:
Qualifications: It is important that you know what qualifications they have before getting a medical transcription service provider. Most have degrees in either English or health sciences like pharmacy, nursing, or medicine. Some have even gone to advanced studies in the field. It is best not to go with an inexperienced transcriptionist because they can easily make mistakes in typing your reports which may lead to misdiagnosis and in some cases
If you are thinking about outsourcing transcription, here are some questions to ask potential service providers:
Do you offer a free demo?
How many years have you been providing this service?
What are your qualifications for providing this service?
Do you have any references?
Which fields do you cover?
What is your turnaround time?
Do you accept rush orders?
Conclusion
Medical transcription involves converting the written voice recordings of medical professionals into written text through writing, editing, and coding.
The healthcare industry can benefit from a reliable medical transcription service provider. The best medical transcription service providers employ trained, experienced, and certified medical transcriptionists who have the technical skills and proficiency required to convert the spoken words of doctors, nurses, and other professionals into text. A reputable medical transcription service provider goes beyond simply transforming voice recordings into written text as they ensure that patient/doctor confidentiality is maintained throughout the process.
---