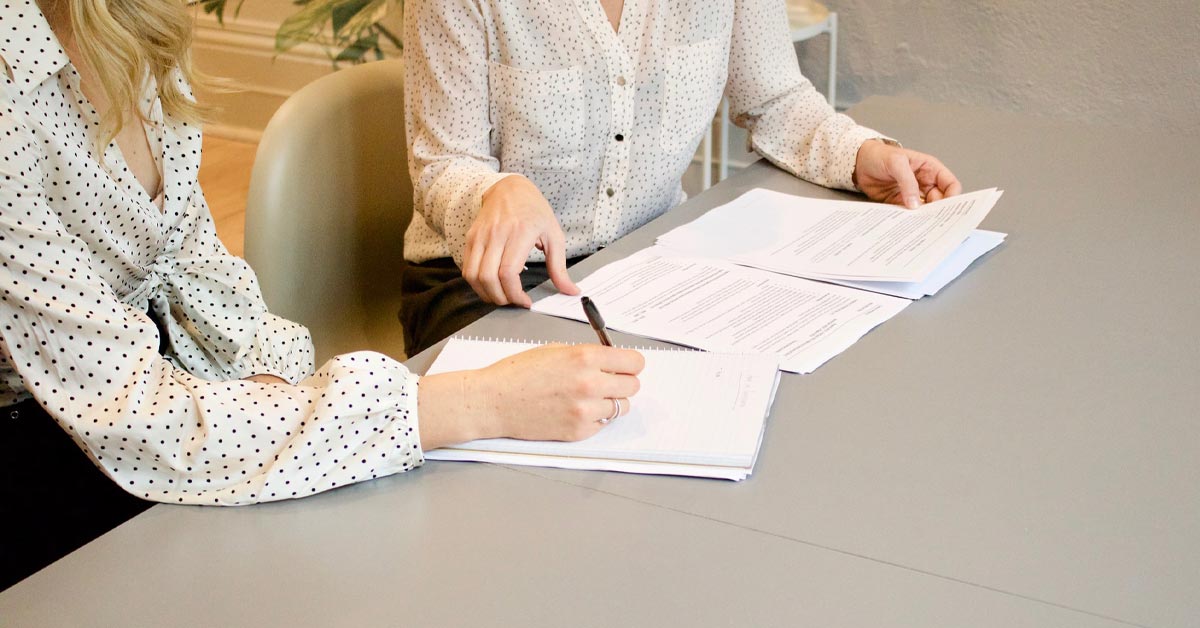 The main purpose of a translation to be certified is to confirm that it is faithful and complete. For example, you need a certified translation of your grades if you want to pursue graduate studies abroad. The reason is that many applications for further studies demand copies of transcriptions in English or other foreign languages certified by proper authorities or by official institutions.

What is a certified translation?
A certified translation is a translation by a professional translator that was verified and attested by a notary. For example, if you're an international company doing business in the United States, you may need to bring your foreign-language documents required by a U.S. federal agency to be translated into English (or another language).
After the translator has finished her work, she presents it to an officer at the local notary public's office. The notary will inspect and verify the translator's credentials and that she totally grasped the meaning of the document without omitting or distorting any information contained within.
He will then attest the document for its accuracy and prepare a certification stating that it is a true and accurate translation of the original document and that he has personally examined both documents and is ready to testify under oath as such should his services be called upon.
What is a certified translator?
You may have encountered both of these terms, but I bet you didn't ask yourself what is the difference between them If you need to have documents translated, you may want to include certified translations when sending them.
A certified translator is someone who has been recognized by a government agency or other organization as having the skills and qualifications needed to translate written documents or spoken words from one language into another.
Titles for certified translators can vary from country to country, but the most common title is "translator." The National Association of Judiciary Interpreters and Translators also bestows an additional title on its members: "certified court interpreter." There are similar certifications available through the American Translators Association.
Certified translators must pass a test in their target language and their native language. They must be able to demonstrate that they have experience translating documents into and out of their native language. Documents that have been translated by certified translators are then stamped with a seal verifying the translator's credentials.

Types of certified translations.
The following types of certified translation exist
Certified translation - this is when an independent translator translates a document from one language into another language and then sends it to be verified by a certifying authority.
Notarized translation - this is when an independent translator translates a document from one language into another language and then sends it to be verified by a notary.
Apostilled translation - this is when an independent translator translates a document from one language into another language and then sends it to be verified by an embassy or consulate.
There are also instances where the person who commissioned the translation will apply for verification of the accuracy of their own translations. This is called private certification, or self-certification.

The benefits of using a certified translator
It is important for documents to be translated by a certified translator. Here's why: Certified translators have passed rigorous exams and can provide educated translations. If the translator is not certified, then you cannot be sure if the document has been translated accurately or if it will even be readable.
The person translating the document may not have the experience needed to translate specialized documents such as medical records. Official government documents must be translated by a certified translator.
When you go to court, you need to present your official documents in the language of the court. Using an unofficial translator means that you risk having your case dismissed and having to start all over again.
Certified translators are required to undergo background checks and are held accountable for their work. This means that they are less likely to make errors or provide inaccurate transcripts when they are working on a project.
How to become a certified translator?
Becoming a certified translator is a long, difficult process that involves training, experience, and examination. Like anything else, it's not for everybody. If you're considering this career, make sure you fully understand what it takes to become a translator and the many challenges of the job before making any decisions. You'll need to decide if you're willing or able to endure the certification process and then do the necessary research and preparation in your chosen language pair.
First, you need to meet some criteria in order to become a certified translator:
1) Be of legal age in their country. Translators are not required to be U.S. citizens.
2) Possess at least a bachelor's degree, or equivalent, in translation or in another relevant discipline such as literature, linguistics or comparative literature. The degree must demonstrate sufficient knowledge of both the source language and the target language for translation purposes.
3) Possess at least two years of experience translating and/or reviewing documents written in more than one language, and have at least one year of experience translating credit-granting academic transcripts from English into a foreign language.
4) Possess a minimum of three years' professional and/or freelance experience translating credit-granting academic documents from English into another foreign language, including experience translating at least three credit-granting academic transcripts (three years experience). Instead of three years of experience, an applicant may submit evidence that they are fully fluent in English or any other language.
After you have ensured that you meet the above-specified criteria, you need to follow the following steps:
Prepare for your certification test.
The certification test is administered by the American Translators Association. You will need to demonstrate your skills in five areas: English grammar, translation (word-for-word and contextually), terminology, writing style, and computer software use. Your score on this exam will determine your eligibility for certification. Apply for certification through the American Translators Association. To be eligible for certification, you must hold a degree from an accredited college or university in a related field, such as a degree in translation, linguistics, or interpreting from a regionally accredited university.
Additionally, you must translate a text that is at least 5,000 words long and has been evaluated by the ATA's credentialing committee to be of "medium" difficulty.
You can become an ATA member through the online application on the ATA website. You can also receive your certificate of membership from the ATA if you are approved for certification. Retain your certificate of membership with your records so that you can provide it to employers if requested to do so.
Conclusion
Certification is not a prerequisite to being a translator. That, however, does not mean that it is unimportant: the effort to earn certification shows dedication, tactfulness, and an all-round professionalism that makes translation providers more competent. There is no need to be shy with regard to the certification of translations. This can somewhat guarantee the quality of translation and the reputation of the interpreting team of a certain provider.
However, becoming a certified translator is a hard and long process, that's why, here at Polilingua we strive to help our clients by providing certified translations at some of the most affordable rates.
---