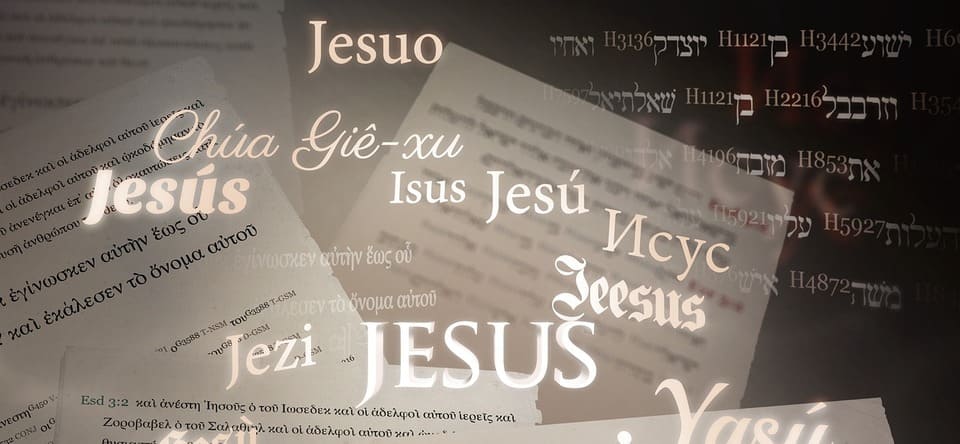 Translating from Aramaic to English is not easy at all. The rich Aramaic vocabulary with few English equivalents, lots of dialects and scripts, and not to forget cultural context makes it difficult to fully understand and translate the text unless you find a proficient translator.
Many clients seek qualified and experienced Aramaic translators who understand the technicalities and nuances of the language, can read between the lines and ascertain the exact meaning by considering other factors like culture and colloquial nature: "factors that some words or expressions may not reflect".
While we are proficient in document translation from Aramaic into English, our team has more than 20 years of professional experience in providing translation services for more than 200 languages.
Problems of translation from Aramaic to English and vice versa
With the translation of the Bible and other ancient texts, there is always a risk of miscopying or misinterpreting. It is especially true when a text is translated from a language that has not been spoken for centuries.
The situation is aggravating when translating the Aramaic language to English, as several Aramaic dialects may have been used at different times in history. If a scribe was trying to copy a text he did not understand, he could easily make mistakes.
The first problem with translating from Aramaic to English is finding an appropriate translator. Many scholars have studied this language, but few can translate it well enough to make sense of the original text. Few native speakers are fluent in both languages and voluntarily would translate for the public or private sector.

The second problem relates to accuracy in copying ancient manuscripts by hand. A scribe may misread a word or phrase because he could not read the handwriting; this was especially true before printing presses appeared in Europe during the 15th century.
A history of the Aramaic language
Aramaic is one of the oldest languages in the world, having been spoken for nearly 3,000 years. It is closely related to Syriac and Hebrew, both of which are also Semitic languages.
The Aramaic language has a rich history, with many spoken dialects throughout the Middle East. The most commonly-spoken dialect is Chaldean, used during Jesus' times, but also in modern Iraq and Iran. Modern Aramaic also includes Assyrian, Turoyo and Mandaic (which sometimes is considered a dialect).
Aramaic is no longer spoken by many people today — estimative only 50,000 native speakers exist today. This language, with such an ancient history, can be heard on occasion in prayers and religious ceremonies held by the Chaldean Catholic Church and other churches that still use it for religious purposes.
Aramaic has been used for centuries as a key-religious language for Christians and Jews alike. Some of Jesus' sayings were written down in Aramaic before being translated into Greek so that they could be understood by more people than just those who spoke Hebrew or Arabic at that time.
Today many professional translators from Aramaic to English can help you translate your documents into Aramaic language.
Where to find a professional Aramaic translator?
Finding professional translators from Aramaic to English is not so easy. To find the best translator, you will need to do some research. Start by looking for someone qualified and experienced. Then, check their references and talk to their previous clients before you commit them to work on your project.
If you are looking for a professional translator to convert your text from Aramaic to English and English to Aramaic, check out a few tips:
Research the topic
Before approaching any Aramaic translator or translation agency, research the topic and make sure their experience is consistent. You can check their website or portfolio to analyze their past similar projects. If they have completed similar projects, then it is likely that they will be able to help you with your project too.
Get a free quote
You can get free quotes from different translators. However, do not choose the first one who offers the services at a low cost as this could be due to the poor quality of work you are about to get. It is better to compare prices between two or three Aramaic translating agencies before deciding which one you would like to hire for translating your text from Aramaic into English or vice versa.
Look for someone qualified and experienced in Aramaic language translation:
If you need a translation of a document written in Aramaic into English, you can help find professional translators. We provide the best quality translations and proofreading at affordable prices.
We have experienced native Aramaic translators who specialize in Aramaic language translations. Our translators have years of experience translating documents from Aramaic to English and other languages. They will translate your document quickly, accurately and professionally.
We provide translation services for individuals and businesses. We offer a complete range of translation services including general translations, legal translations, technical translations and medical translations.
Our Aramaic translators are available across the globe, working around the clock. If you need Aramaic translation services, this article will guide you to find one for any language or area of specialization that you specify.
---