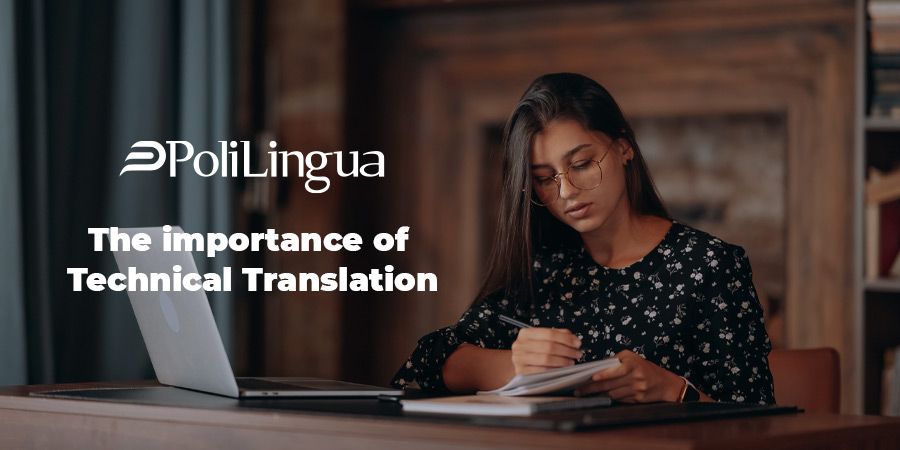 What is technical translation?
Technical Translation services, like any other, are needed to facilitate the exchange of information. But in this case, we are talking about highly specialized texts.
They can relate to metallurgy, mechanical engineering, agriculture, construction, etc. Each of these areas uses its own set of terms, which requires a highly qualified translator to perform the work well.
Technical translation services include different types of documents, in particular:
- technical instructions;
- user manuals;
- patents;
- drawings and design documentation;
- quality control protocols;
- product catalogs;
- websites of technical companies, etc.
Who needs technical translation?
Typically, this type of technical translation is needed by the following categories of people:
- scientists who keep up with the times and follow the latest news in a particular field of activity;
- students who want to expand their knowledge base and write meaningful term papers or thesis;
- specialists working with foreign equipment (technologists, adjusters, etc.);
- users of household or computer equipment.

The importance of technical translation
The use of online translators or machine translation does not guarantee the accuracy of the result, but rather, on the contrary, the resulting text can only be misleading.
The same applies to technical translation documents. You can use the equipment intuitively, without knowing the functionality. But this is an unreliable method that can lead to equipment breakdown.
The abundance of abbreviations, abbreviations
The main problem with translation services of abbreviations is their plurality.
If you open any technical dictionary or use a search engine to find the decoding of an abbreviation, it turns out that the same abbreviation has many interpretations.
That is why technical translators must be highly qualified in the technical translation field from which he is translating.
The main types of technical translation:
Translation of technical documents
Translation of technical documents containing specific information related to various fields of knowledge.
The peculiarity of such work is not only the translation of individual words, phrases, and sentences. The translator must take into account the specific aspects of the subject matter of a particular order, this is what determines the qualifications of a technical translator in a particular area.
Translation of passports for equipment.
In view of the special importance of the information indicated in the passport documentation, this is a rather complex translation, which can only be performed with high quality by someone who is fluent in technical terms and can convey information in the language of professionals. It also requires compliance with all applicable industry codes and standards.
Translation of scientific and technical literature is a large-scale work, which requires all the knowledge and accumulated experience of the translator since in this case, the translator must convey not only the exact meaning of the texts but also reflect the individual characteristics of the style of the authors of the original text.
Translation of technical texts
Translation of technical texts assumes a precise definition of terms without loss of meaning. These can be translations on automotive, construction, and other highly specialized topics.
Such a translation has one important feature - the translator must be well versed in the subject of the translation since sometimes technical terms do not have actual correspondences in another language.
Translation of instructions attached to various devices and equipment, as well as user manuals, adjustment, and repair of equipment requires the translator to have linguistic knowledge and the ability to express complex things in simple language.
Translation of equipment catalogs is performed, as a rule, in close cooperation with the client's specialists, since in most cases it is necessary to strictly follow the internal glossaries and translation and documentation standards adopted by the client's company.

Norms and requirements for technical translation
Despite this diversity, technical translation services as a whole have clear norms and requirements:
Numbers.
When translating from English, you must follow the rules for writing numbers, i.e. instead of a period, use a comma in the designation of fractions, separate numbers into groups with a space every three characters, starting from the right, etc.
Units of measurement.
When translated into another language, they are written according to generally accepted rules, always with a space between them and the preceding number, regardless of the original.
In the intervals of values, units of measurement are not set, they are left only after the second number.
Registration.
In the presence of a layout designer, the translator must convey only the main features of the text of the source language: observance of paragraphs, paragraphs, enumeration, numbering, headings, subheadings, etc.
Schemes, images, graphics.
Also, if you have a layout designer, you must only translate the text, use the "Fig." to designate an illustration, do not put a full stop in the titles, titles of tables, and illustrations.
Spaces in the text.
It is necessary to ensure that there is only one space between words in the finished technical translation.
Also, do not omit spaces in generally accepted abbreviations and norms for the use of units of measurement.

Features of technical translation
For the translation to be correct, you need to take into account some of the nuances.
The technical translator must be well versed in terms. Accuracy is extremely important for technical translation.
Therefore, in this case, a specialist often spends more time and effort than a regular translation, which is reflected in the cost of work.
Replacing words with appropriate synonyms is not always appropriate, because such a substitution easily distorts the whole meaning of the text.
Because of this, technical translation may not only be useless but also potentially harmful.
The layout is also important. Some texts need not only to be translated but also given the appearance corresponding to the original document. This applies to drawings, diagrams, etc.

Why translation memory is useful
CAT tools
CAT tools (specialized translation software) ensure consistency within a single document and across a company's entire documentation.
Having found a match in the translation project, the program automatically pulls up the data from the memory, which stores the previous texts.
This feature is very useful for translating technical documents that are subject to repetitive content.
Thanks to the use of translation memory, projects are completed faster and are marked with high accuracy.
What helps to guarantee quality
We adhere to high industry standards and check the quality of the translation in several stages: at least three specialists (technical translators, editor, and proofreader) work on it.
In addition, we use special QA tools to ensure that there are no typos and errors due to the "human factor".
Technical translation services
At PoliLingua, you can order technical translations of texts on a variety of topics.
Technical translation service is used by people associated with the work of industrial, manufacturing, and other enterprises, which, due to their activities, constantly cooperate with other companies around the world.
The specialists of our center can offer high-quality technical translations from English and many other languages.
With regard to this category of work, for its implementation, we use our most qualified personnel.
Competent specialists from both technical translation and linguistic sides will be involved in solving the problem. Due to this approach, the quality of the service is also improved.
They translate technical texts of any complexity. We can order a translation from almost any language in the world.

---