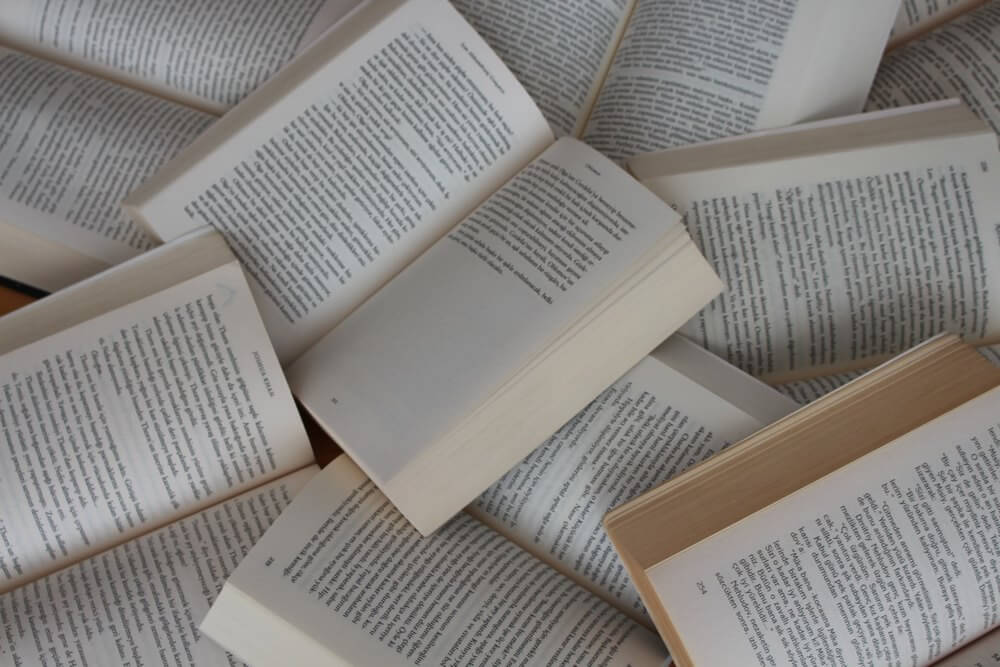 By definition, translated literature deals with a piece of writing written by a non-native speaker of the language being translated and produced in the native language of the target audience. The story might be told from a totally different perspective, but it will still resonate with most people around the world regardless of their culture or country.
Today, we're going to take a look at the most popular books that have been translated from one language to another. This list focuses on a variety of different topics that have been translated into multiple languages.
The Holy Bible
The Holy Bible is the most widely sold and translated book in history. It has been translated into more than 2,000 languages and dialects.
The Bible is not a single book but a collection of books: 66 in the Old Testament and 27 in the New Testament.
The Bible was originally written by about 40 individuals over 1,500 years. More than half of those authors are anonymous.
The first translation of any part of the Bible was from Hebrew into Greek in about 250 BC by a Jewish scholar named Aquila. This version is called the Septuagint because it was written in 70 septuaginta (or seventy) translators who worked on it at Alexandria, Egypt. It was completed in 150 BC and became the standard Bible for Greek-speaking Jews until Jesus Christ's time (about 1 AD).
The earliest known translation into another language was made in 2nd century BC by King Ptolemy II Philadelphus who commissioned Jewish scholars to translate their sacred texts into Greek so that they could be read by non-Hebrew speakers throughout his kingdom.
The Adventures of Pinocchio
The Adventures of Pinocchio is a novel for children by Italian author Carlo Collodi, written in Florence. The first half was originally a serial between 1881 and 1883, and then later completed as a book for children in February 1883. It is about the mischievous adventures of Pinocchio and his ill-fated attempts to become a real boy.
Pinocchio is an animated puppet who dreams of becoming a real boy. When he lies or commits other transgressions, his nose grows longer, as punishment for his transgression. He embarks on many adventures with his friend Jiminy Cricket and various magical creatures, such as the Blue Fairy, who makes Pinocchio into a real human boy at the end of the story.
Pinocchio has become an icon of popular culture and is one of the most translated non-religious books in history,being the second most translated book,being translated into over 180 languages.
Alice's Adventures in Wonderland by Lewis Carroll
Alice's Adventure in Wonderland is a book that has been translated into over 150 languages. It was written by Lewis Carroll in 1865 and was about the adventures of a young girl named Alice who fell down a rabbit hole.
The book was first published in English, but soon other languages started translating it into their native language. The first translation into another language was French in 1873, followed by German in 1876, Dutch in 1877 and Spanish in 1881. Today there are over 150 different translations of this book available.
Andersen's Fairy Tales by Hans Christian Andersen
Hans Christian Andersen's Famous Fairy Tales is an important story for children, young adults and adults alike. It is a classic tale of virtue rewarded and vice punished. The stories are told in a simple, straightforward way that is easy to understand. They have been translated into more than 150 languages, which shows their universal appeal.
Don Quixote, Miguel de Cervantes
Don Quixote is the most translated book in the world. It has been translated into more than 100 languages and is considered one of the greatest works of Spanish literature. The novel tells the story of Alonso Quijano, an elderly country gentleman who decided to go on a quest for chivalrous adventures. Despite being a satire on medieval romances, it is considered by many to be the first modern European novel.
The Adventures of Tintin by Hergé
The Adventures of Tintin is a series of 24 comic albums created by Belgian cartoonist Georges Remi, who wrote under the pen name Hergé. The series was one of the most popular European comics series of the 20th century.
Tintin's adventures have been translated into more than 100 languages and dialects, and continue to sell millions of copies each year. The series first appeared in Belgium's Tintin magazine on 10 January 1929 before being published in book form by Casterman in 1930. The success of the series saw the serialized strips published in France's Le Petit Vingtième from 1932 onwards.
Pippi Longstocking by Astrid Lindgren
Pippi Longstocking is a Swedish character created by Astrid Lindgren. She is a free-spirited and strong-willed girl with superhuman strength, who lives together with her horse, Mr. Nilsson, in Villa Villekulla (Villa Mischief) in the fictional town of Mårbacka on the island of Funnland in Sweden. Pippi has inspired various toys and products and appeared in several films and TV series based on Lindgren's books.
The books were translated into many languages within just a few years after they were published in Sweden. The first translation was made into English by Nancy Ekholm Burkert in 1950; she also translated other books by Lindgren. In 1972 the German translation was awarded with the Germanistenpreis (Germanist Award) of the Deutschen Akademie für Sprache und Dichtung (German Academy for Language and Poetry).
The Adventures of Asterix by René Goscinny
The Adventures of Asterix is a series of French comic books written by René Goscinny and illustrated by Albert Uderzo. The series first appeared in French in the magazine Pilote on 29 October 1959. As of 2019, 33 volumes have been released.
The series follows the exploits of a village of indomitable Gauls as they resist Roman occupation. They do so by means of a magic potion brewed by their druid, named Getafix in the English translations, that grants the recipient superhuman strength. The protagonist, Asterix (Obelix) is small, strong and rather smart for a Gaul with big muscles. He usually ends up fighting against Julius Caesar or other Roman emissaries (e.g., Brutus or Caius Crassus). His friend and companion is Obelix who, due to falling into the cauldron of the magic potion as a baby, is also extremely strong but not as intelligent; he is also prone to bouts of uncontrollable rage when he sees someone eating his favorite food: wild boar meat.
Asterix has been translated into more than 110 languages with sales totaling more than 350 million copies worldwide.
Conclusion
It can be difficult to present translated books in the foreign market, and it is still hard for authors to find a good, effective way to achieve their objectives. Translating a book starts from the search of translators who can help turn the book into sharp and expressive translated version. Translation agencies is a great way to go, but it is important to choose a reliable and experienced one. The influence of translation is huge, including not only the contents that are conveyed but also an author's fame and recognition.
---