---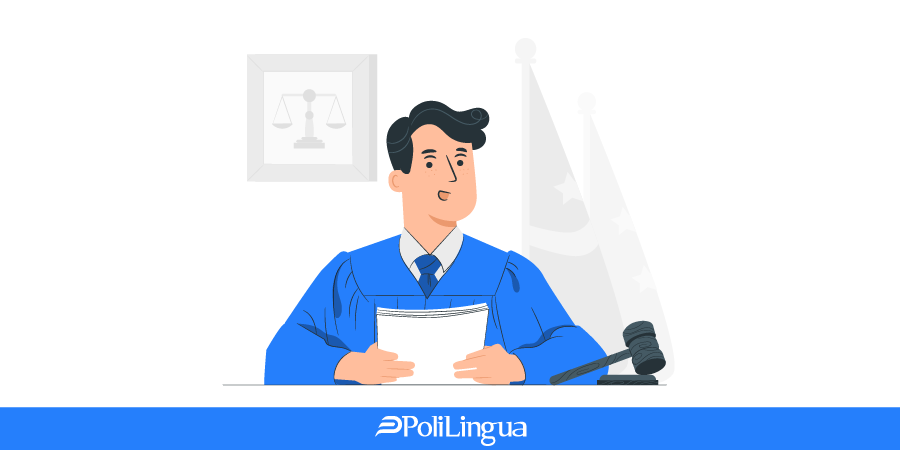 If you are a business owner, you know that reaching a wide audience is essential. The language barrier should not drag you down from getting a wider outreach. Working with a professional translation agency helps you communicate easily, get your messages across the board, and promote your business globally. Whether you need to translate legal documents or promotional content from and into any language, working with a professional team ensures that you will make a good impression and benefit from an excellent image.
Whatever the document you wish to translate, it is essential to choose a professional translation company with experience in the chosen topic; with a pool of legal translators with top command of the languages they work with.
In today's globalized world, the translation of a wide variety of topics and specialties is essential, especially commercial and accurate legal translations and interpretation services, to mention just a few.
To a large extent, the quality of these translations will depend on how well texts hit all the targets it was meant to hit. For this reason, it is crucial to get onboard a translation agency with a team of seasoned specialized professionals.
What is a legal translation?
Legal translation is a type of specialized translation, which deals with the translation of any type of legal documents concerning legal documents and administrative procedures. Here are some examples of documents that are part of legal translation: court decisions, minutes, identity and immigration documents, etc. Within legal document translation, we distinguish two types of translation: unofficial and certified translation. With the increase in international trade, the need for translation of legal documents is growing, and the stakes are high.
Whether you need an unofficial or notarized legal document translation depends on the type of document, you need to have translated, and what it will be used for. In general, public institutions will require that legal translations submitted to them be notarized, that is, dated, signed, and sealed by a notary public or a sworn translator (also called an official translator).
The core of this is equivalence - not reproducing a target language text identical to the original text, but re-transcribing equivalence of the legal language, i.e. converting the legal terminology intended by the source text to the target text. It is therefore easy to understand why the stakes for the quality of legal document translation services are so high.
The consequences of a poor or inaccurate translation (which would not produce the same legal effect) can be problematic: abandonment or rejection of legal proceedings, invalidation of commercial transactions, damage to a company's reputation, etc.
This translation, therefore, requires not only an excellent linguistic command of the languages concerned but also a thorough knowledge of the law.

Why do you need a professional translation?
There is no shortage of choices for someone looking for unofficial or certified translation services. On the Internet, you will find service providers, freelance translators, and even online machine translation sites. One of your acquaintances may be bilingual in the language you need. With all these possibilities, what should you choose?
Keep in mind that it is essential to use translators who provide a professional level of work in order to obtain reliable and accurate translations. Machine translation sites and bilingual friends simply can not provide the same level of translation. This is because professional translators have been carefully trained to translate specific jargon (for example, legal terminology or medical terms) and specific dialects and idioms to and from any foreign language. These professionals know how to use the right tools and work resources to deliver reliable certified translations on time.
By working with an agency such as PoliLingua, you will have access to a team of hand-picked professional translators who have proven themselves time and time again with many clients. This ensures that each of your projects is handled by the translators who best meet your needs.
Why is the professional specialized translation so important?
In specialized texts, specific terminology is used, depending on the field of knowledge to which they relate, and particular formal characteristics.
A professional specialized translator must know the topic to be dealt with, this knowledge is acquired through specific training in the field or through experience as a translator in that specialty.
It lets them manage the specific vocabulary and terminology, and know where and how to find the information, in case they may need additional info. They are trained to work with field-specific dictionaries, glossaries, or any other tool offering reliable and updated information.
The new computer-assisted translation technologies are a resource that the professional specialized translator must master. They will not only enable them to carry out their work with greater precision but make it easier through the use of translation memories and the management of terminology databases.
Moreover, the specificity of the text, other factors and variables should be considered when translating, such as the medium in which the text is published and distributed, its purpose, and the target audience to whom it is addressed, their level of knowledge, and the cultural context.
Only a specialized professional translator can process texts and address linguistic, cultural, and formal aspects, giving meaning and usefulness to the text to make it do its job. Besides knowing the language, both a source and a target language, a translator is an expert in communication and develops a linguistic sensitivity and intuition that allows them to take into consideration the context and purpose of the message.
PoliLingua has a pool of experts translating into over 100 languages, including English, Spanish, Chinese, French. We are a translation agency specializing in the translation of industrial, scientific, technical, tourism, and legal documents.
With almost 20 years of experience and with the use of the most advanced technologies, we guarantee high-quality translations, on time and on budget. In addition, we provide personalized attention to meet the specific needs of each client and project.
Need to translate a document? Contact us to discuss your project so we can give you a personalized quote with a guaranteed delivery date.

How to choose the best translation service
Translation services have become the backbone of modern businesses in a globalized world. And it's not just companies that need translation services. From authors who want their books published in different languages to people who immigrate to different parts of the world, the clientele of translation companies is growing worldwide. However, many businesses are unfamiliar with how translation works and how to select a high quality translation service.
There is also the problem that some translation services are managed by less scrupulous service providers looking to make quick money!
To help you make the right decision, here is a selection of questions you should ask yourself before accepting a language conversion service:
How do you guarantee quality translation?
The best translation service must have a process that guarantees a decent output quality. This will check for errors in both human and machine translation. This could be due to hiring quality translators rather than unqualified and cheap ones. Getting a certificate of accuracy won't hurt either.
Where are the translators located?
Although many translation service providers claim that you will get the lowest price, this could be a problem. These service providers may use inexperienced translators in distant countries where labor costs are low. Remember that there are no free meals and that you are getting value for your money.
What experience does a translator need?
Qualified translators must be associated with an accreditation body such as PoliLingua, a professional translation agency that has a pool of translators in 100+ foreign languages, including English, Chinese, Russian, Spanish, French. They must be able to show that they have the knowledge and skills to translate into the languages you need.
If the material you need to be translated is highly technical, they must also have experience in the field, as this type of documentation can be notoriously difficult to translate.
All translation services should be offered and performed only by experienced employees or freelancers who should be able to answer the questions listed above with integrity.
Conclusion
In the business world, good timing can make the difference between great success and average performance. Therefore, always look at the turnaround time promised by the agency. Work with agencies that respect strict deadlines and also accept penalty clauses in case of delay. This is a sign of professionalism, and it also shows that the agency has the resources to handle your project. Agencies that do not agree to strict deadlines are often those that are looking for freelancers after taking over a new project and therefore have little control over quality.

What makes PoliLingua stand out?
Our team works tirelessly to provide you with translation services that anticipate your needs and exceed your expectations. For this reason, PoliLingua has a team of experienced professional translators who can handle translation projects in 100+ languages and handle a wide range of topics. Our translators have experience in law, media market, medicine, education, telecommunications, economics and marketing, engineering, manufacturing, social sciences, real estate, and other fields.
For your convenience, PoliLingua offers a wide range of translation-related services, including project management, terminology management, desktop publishing, formatting, and customized translation services, in addition to our trusted translation solutions.
PoliLingua takes all the necessary steps to help you stay within your budget. Our team offers price discounts for larger projects as well as for recurring clients. In addition, our competitive prices have no hidden fees and no surprises. With our transparent pricing policy, you can be assured that you know the final price of a project at all times and we are always ready to work with you to ensure that your translation projects stay within your budget.
PoliLingua has put in place meticulous systems to ensure the accuracy of translations, even when the deadline is short. Our translators know how to work alone or in a team to ensure that you get superb quality and receive your translations on time. We can help you complete your projects regardless of their size and turnaround time. Our rigorous quality control and review processes are designed to ensure accuracy and peace of mind.
PoliLingua is security conscious. All our documents are stored on secure servers, and we have implemented strict confidentiality policies to ensure that your personal data and documents translated remain confidential.
PoliLingua facilitates communication. Our agency's goal is to ensure that you can communicate with ease regardless of language - that's why it's so easy to communicate with us. You can reach us whenever you want to ask us your questions or find out about the progress of your project.
PoliLingua is a member of the American Translators Association, a professional association founded to advance the translation and interpreting professions and foster the professional development of individual translators and interpreters. It has 10,000+ members in 103+ countries including translators (certified legal translators), interpreters, teachers, language company owners, universities, and government agencies.
Get a free quote for your translation within a few hours (less than 12 hours). Please contact us if you have any questions about your project or to find out more about what we can do for you today.
---