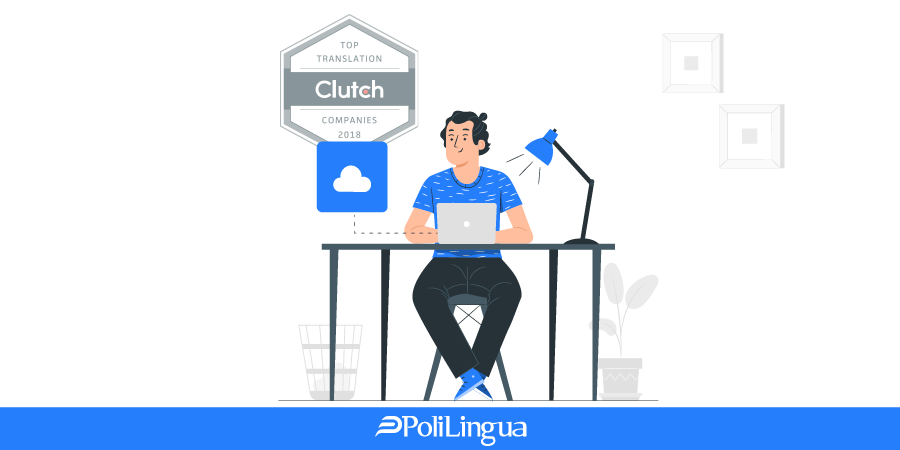 At PoliLingua, we put our clients first. We provide managed language solutions to clients large and small. PoliLingua is your go-to partner for translation services, and we have direct feedback from clients to back it up!
Clutch has just announced the top 15 translation services companies as part of their Small Business Solidarity program. We are thrilled to announce that Clutch has named PoliLingua a top translation firm for 2020! You can find us listed among the top translation services companies on Clutch!
Located in the heart of Washington, DC, Clutch is a B2B ratings and reviews platform. Their team conducts independent research into B2B service providers. By directly interviewing the former customers of companies on their site, they ensure that all data on their site is verified. These reviews from clients form the basis of their rankings and awards.
"Communication has great potential," said Elaine Oves, senior business development analyst at Clutch. "If a business seeks to extend past national borders, it must overcome language barriers." Good news: there are a number of specialists who can help. In the global market, accessibility is key to reaching a wider audience.
We are also featured on the Manifest, an affiliate site of Clutch! The Manifest is another B2B resource, featuring shortlists of companies, business survey data, and how-to guides. We are honored to be listed among the top translation companies on the Manifest!
We are thankful for each and every one of our wonderful customers, especially those that took the time to leave us a review on Clutch! Hear what they had to say about us.
"The work is delivered quickly, and the team responds to us in a timely manner whenever we have questions. The quality of the translations is strong as well, so we're very satisfied and happy to continue our partnership. The materials they've delivered are performing well in the market." – Spokesperson, Media Acquisition Firm
When our customers succeed, we succeed! This award and our perfect 5-star rating on Clutch are all thanks to you, our amazing clients!
Read our reviews on Clutch to learn more about us or contact us to get started on your next project today!
---