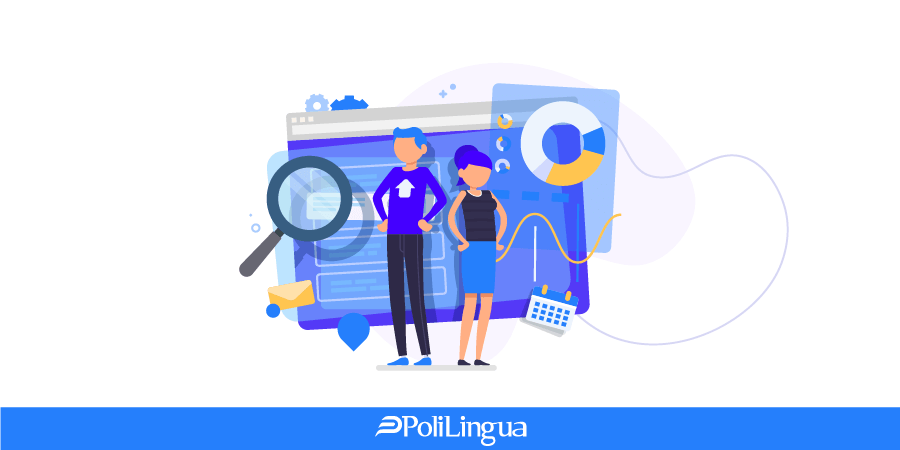 A good SEO strategy can ignite your exposure on Google by honouring a top position amongst searching results. Even though grasping basic principles definitely helps you enjoy countless benefits, there are certain aspects you need to tackle when your expectations extend to an international level.

Standing boldly on a high position will serve you hugely in terms of an increased audience and, respectively, returns on investments. Probably you have already launched a site and are acquainted with Google's preferences in regard to ranking, but what is the difference when opting for multilingual success? Needless to say, if you want to get exposure online the translation of pages should be done professionally. This means understanding your audience from various angles. A verbatim conversion simply won't be enough. What else should be done then? Well, besides being proficient in the target languages, you should speak the language of Google. Let's assume Google is a unique individual just like you are. There are things it likes and things it hates; there are approaches it qualifies highly and those it doesn't accept. Moreover, it has a complex algorithm which serves it in dealing with a tremendous amount of data.

Understanding the ranking factors will absolutely eas your way to online victory. To help you master an efficient understanding of SEO optimization, let's first explore how it works in general.

Multilingual SEO is the practice of transposing text into a different language and optimizing the content for Google to generate targeted search traffic.

The upshot of applying web searching principles is that you can quickly produce content for various languages with diminished expenses and less time investments in comparison to material which should be written from scratch. Plus, your actual content can vastly enhance website traffic and attract more users. Let's say you have a page in English and want to create the translated version in Spanish. Your audience would amplify significantly!

You want to be the master of your domain and there are certain tips you can confidently take advantage of in order to gain public. Below we have summarized some crucial movements which you won't regret putting into practice. Let's get started.

1. Avoid duplicate content
It is useful to know, Google gives considerable credit to those who generate unique content. What is much appreciated is the value the material carries both for the audience and the search engine. If your aim is to gain more public, you should align the text with what people want. This means that jacking somebody's content or cropping up a pretty similar text is more likely to get your website omitted, as it would be considered an act of disservice to the users. Choose quality and try to bring something new to the table. This way, users will appreciate your contribution and Google will rank your site accordingly.

2. Assign individual URLs
We have already pointed out the risks of the duplicated content and your goal is to get more viewership. Striving to blow away the competition means lowering the potential for the same text to appear within several URLs, as it might be perceived by Google as a sign of plagiarism. As a prevention from being penalized or even deindexed, try to use separate indicators for each page in a different language. For example, www.something.com will be www.something.com/it for the Italian variation.

3. Enforce Hreflang Tags
Hreflang tags serves as attributes to make sure the right language is showing in the right region. More precisely, by looking at URL Google can tell what language your page is in. It is advisable to match each page with a designated language and the largest CMS systems will configure this for you. However, a double-checking will give you more confidence in this context. In large, there are three basic methods to enforce hreflang tags.
-Content with variations by region (en-us).
-Content written in different languages (en, us).
-A mix between several languages and regional variations.

In a nutshell, there are two main benefits for your international SEO strategy resulting from hreflang insertion. Firstly, it improves the user experience by throwing them directly on the page with the language they are searching for, reducing the chances for bouncing phenomena to take place. Secondly, it eliminates in advance the duplicate content issue. Let's add more clarity by depicting the case with a concrete example. For instance, you have the same text in French on distinct URLs aimed at France and Canada; the dissimilarities on these pages might be referring solely to prices. In this particular case, hreflang communicates to Google that in spite of many resemblances, this is not a duplicate content. In short, this is how you make sure the search engine understands that this is a distinct information destined for other target audience who speaks a different language.

The internet is loaded with information regarding this topic. Thus, should you consider exploring the broad implementation of hreflang, do not hesitate to read on this subject separately and in more detail.

4. Consider cultural specificities
When landing on your page, make your users feel like home. In other words, produce content which will fulfill their expectations, taking into account subtle particularities which define their culture. This can involve offering useful products, using specific colors, including slang, special dates, traditions, holidays, and many more. As a result, an augmented conversion rate will be generated and Google will notice how long the audience navigate on your page, ranking it as quality output. A great aspect to be addressed, isn't it?

5. Add speed
You don't want to expose your users to unpleasant delays. Google says the speed matters and is absolutely impactful when the public lands on your page.
The marketing expert, Neil Patel, stated that, "40% of people abandon a website that takes more than 3 seconds to load."
In this sense, you need to improve user experience by delivering a fast server response time. If your aim is to make your website load fast, the chance for bounce rate decreases as an inevitable consequence. To boost the speed, you can explore 3 classic solutions:
-detect and eliminate the unnecessary bloat
-reduce file size of your actual page
-make sure the site delivers to end user swiftly.

Try this approach and your audience will feel more inclined to stay on your page.

6. Opt for useful information
Landing internationally implies providing high-quality content which serves useful experience to the international audience. Ask yourself what are people looking for? Which are the questions you can deliver answers to? In which way your content can solve a problem for your reader? Multilingual SEO strategy puts a great emphasis on good text. Considering this, you should start with keyword research for the specific country or region your material is dedicated to. Translate your keywords properly and try to infiltrate into the mind of your public by sensing their needs. Take notice that the same words can mean different things in various languages and you don't want to offend or disorient someone by offering a flawed conversion of the source material.
For instance, McDonalds has multiple language websites with its unique staff and individual strategies. If you're curious and want to know more, access the English and Spanish version and get awed by the absolute distinction between the sites.

7. Authority
The purpose of having higher domain authority lies in getting ranked with better scores on a scale created by MOZ. Pages which acquires top positions in terms of search traffic are considered of higher quality. Including more valuable links and generating outstanding content reflects on the level of trust MOZ attributes to the page. Point more great links at your website and enjoy the evaluation results which ranks you on a higher position, driving your page closer to the user's click.

8. Pay attention to the title, meta description and headings
HTML elements play a detrimental role in increasing your site visibility. These components speak about the relevance of the content on the web for a particular query. As a rule, the title should be short, clear, relevant, unique and, if possible, it should include your brand name. The Meta Description is what you tell the search engine to display as the page summary in search outcomes. Google will comply with your suggestion only when the sentence corresponds to the information contained. Even though it won't be visible for you, it is essential in gaining online public. Thus, make it unique, compelling and not longer than 160 characters. Heading refers to sub-topics and aid readability, so it is advisable to include them on each page. Bear in mind, the dismatch may result in penalties and even page omission.

9. Keep a blog in a different language
A good marketing campaign includes writing blog articles in several languages for your multilingual users. Create at least a few pages which will engage the public and focus on the "hooks" which would provoke their interest and desire into sharing and commenting on the discussed topics. You can rest assured, user engagement will absolutely impact your SEO results, attracting numerous other visitors and influencing positively your reputation.
10. Analyze results and get better
Like running, in multilingual search engine optimization is easy to get started. However, in order to yield significant results, you need to put proper effort consistently. The wide spectrum of search engine is always evolving along with web development. With time, the algorithm has become much more sophisticated than it used to be and other changes are yet to come.
Thus, international SEO is an ongoing process and this is why you need to revise the implemented strategies and improve it on a regular basis. In help will come tones of special free tools to analyze results and to find link building opportunities. Find the one that fits your purpose and get going.

Conclusion
Though developing an engine-friendly approach in the world wide web might seem a labour-intensive process, all the efforts are worth it. As soon as you gain a deeper understanding of how a good international SEO promotion should be done, a considerable traffic jump and business growth will follow. Apply Google secrets summarized above and let us how they worked for you.
---