---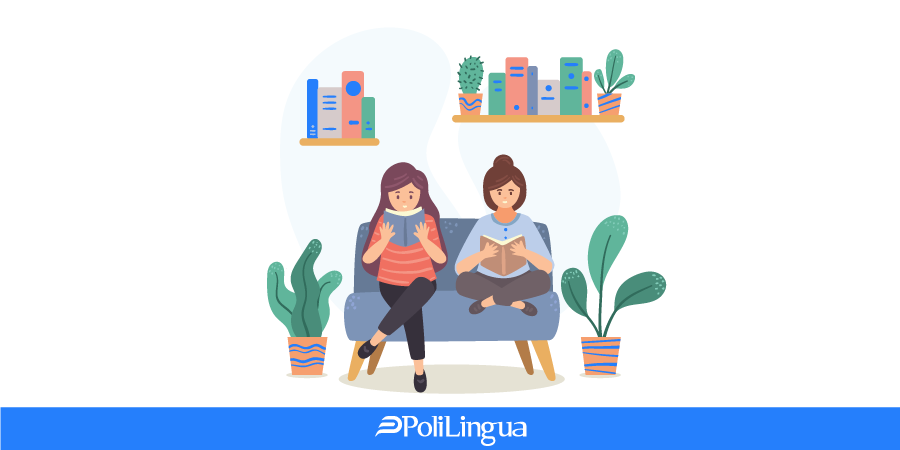 The conversion of creative content into other languages, including novels and poetry, plays a key role in reaching a broader audience by spreading literature world wide.

Why is the literary translation important?
In fact, the translation of books is of great importance. Firstly, it contours our understanding of the world in its mesmerizing complexity manifested through a variety of elements which it encompasses. Secondly, foreign literature delivers a considerable dose of extraordinary insight into other cultures. Last but not least, novels and poetry may carry valuable knowledge, and can open us up to fascinating journeys into the world of emotions and the deeper meaning of things in general.

What makes literary translation challenging?
However, literary linguists are confronted with several impediments when faced with translating literature, and this occurs due to many reasons. Of course, the size of novels requires resilience and the ability to engage deeply into the the suggested intention of the writer without losing focus. Compared to other types of translation, literature is a more challenging compartment and the linguist gets the responsibility to preserve the originality, along with the feelings infiltrated into each written word. A verbatim rendition simply won't suffice.

The same applies to translating poetry. It goes without saying, a keen eye for detail would be paramount. And this is not the most difficult part. A particular attention should be paid to tricky expressions and the size of words, in order to attach a proper sense and rhythm to the piece of art. Also, being capable to interpret, rather than translate word by word, is a critical ability of a proficient literary expert. The beauty present in the original work has to be transferred gracefully into the target language, without being hampered or diminished by a poor understanding of subtle nuances. It is almost like writing a novel or poetry from the very beginning. Almost.

Humour, sarcasm, mixed feelings… all needs to be catered to the reader in a comprehensible form, revealing the original atmosphere with mastery and devotion, as true as possible. It is, without a doubt, an art per se and not any bilingual would be able to master this intricate process.

What exactly is the Best Translated Book Award?
Luckily, we've got the opportunity to dive into the realm of foreign literature due to professional literary translators who we thank for their assiduous efforts.

In the light of what was said previously, we are delighted to announce the longlist of Best Translated Book Award 2019.

The Millions has displayed the titles which participate proudly at the 12th edition of the contest. A few words about the competition, The Best Translated Book Award is an American literary event which includes into the contest translated books into English from the previous year that excel on a scale which qualifies several aspects, such as the work of the author, the performance of the linguist, editor, and publisher as well. The purpose lies in supporting a captivating book culture, encouraging the freedom and the access to different ideas from various countries, reaching a higher awareness of other cultures, developing a sense of appreciation for the international literature and keeping a decent level of educational background throughout the world.

Unfortunately, the estimated number of translated books published in English climbs to only 3% in America- comprising fiction and poetry. Even though, the number could be converted into a book amount impossible to be read by a single person in an entire year, it is a pity that valuable books don't transcend the language barrier to get to the eager audience. So many novels and poems deserve to be enjoyed worldwide!

To appreciate the diligence of writers, publishers, editors and literary translators, the Best Translated Book Awards was launched in 2007. This year, 24 countries have participated and more than 16 languages have been converted. A lot of press, both independent and from universities, took an interest in attending the annual event. Thanks to funds offered by Amazon, the prize was announced to be of $5,000 received by both the translator and the author. Let's take a glance at the longlist from 2019!

Fiction Longlist 2019
Congo Inc.: Bismarck's Testimony by In Koli Jean Bofane, converted from the French by Marjolijn de Jager (Democratic Republic of Congo, Indiana University Press)
The Hospital by Ahmed Bouanani, translated from French by Lara Vergnaud (Morocco, New Instructions)
A Dead Rose by Aurora Cáceres, translated from Spanish by Laura Kanost (Peru, Stockcero)
Love in the New Centuries by Xue Can, translated from Chinese by Annelise Finegan Wasmoen (China, Yale University Press)
Servant Old Man by Patrick Chamoiseau, converted from French by Linda Coverdale (Martinique, New Press)
Wedding Event Concerns by Stig Dagerman, transposed from Swedish by Paul Norlen and Lo Dagerman (Sweden, David Godine)
Pretty Things by Virginie Despentes, adapted from French by Emma Ramadan (France, Feminist Press)
Disoriental by Negar Djavadi, equated from French by Tina Kover (Iran, Europa Editions)
Dézafi by Frankétienne, converted from French by Asselin Charles (released by Haiti, University of Virginia Press)
Bottom of the Sky by Rodrigo Fresán, translated from Spanish by Will Vanderhyden(Argentina, Open Letter)
Groom And Bride by Alisa Ganieva, equated from Russian by Carol Apollonio (Russia, Deep Skin)
People in the Space by Norah Lange, transposed from Spanish by Charlotte Whittle (Argentina, And Other Stories)
Comemadre by Roque Larraquy, equated from Spanish by Heather Cleary (Argentina, Coffee Home)
Moon Brow by Shahriar Mandanipour, translated from Persian by Khalili Sara (Iran, Agitated Books)
Bricks and Mortar by Clemens Meyer, translated from German by Katy Derbyshire (Germany, Fitzcarraldo Editions
Benefit Shop Woman by Sayaka Murata, transposed from Japanese by Ginny Tapley Takemori (Japan, Grove)
After the Winter Season by Guadalupe Nettel, conveyed from Spanish by Rosalind Harvey (Mexico, Coffee House)
Transparent City by Ondjaki, adapted from Portuguese by Stephen Henighan (Angola, Biblioasis)
Lion Cross Point by Masatsugo Ono, translated from Japanese by Angus Turvill (Japan, 2 Lines Press)
The Governesses by Anne Serre, equated from French by Mark Hutchinson (France, New Directions)
Öræfï by Ófeigur Sigurðsson, translated from Icelandic by Lytton Smith (Iceland, Deep Skin)
Codex 1962 by Sjón, equated from Icelandic by Victoria Cribb (Iceland, FSG)
Flights by Olga Tokarczuk, translated from Polish by Jennifer Croft (Poland, Riverhead)
Fox by Dubravka Ugresic, equated from Croatian by Ellen Elias-Bursac and David Williams (Croatia, Open Letter)
Seventeen by Hideo Yokoyama, transposed from Japanese by Louise Heal Kawai (Japan, FSG)


Poetry Longlist 2019
The Future Has a Consultation with the Dawn by Tenella Boni, translated from French by Todd Fredson (Côte d'Ivoire, University of Nebraska)
Passing Away in a Native Tongue by Roja Chamankar, translated from Persian by Blake Atwood (Iran, University of Texas)
Moss & Silver by Jure Detela, translated from Slovenian by Raymond Miller and Tatjana Jamnik (Slovenia, Ugly Duckling)
Of Death. Minimal Odes by Hilda Hilst, translated from Portuguese by Laura Cesarco Eglin (Brazil, co-im-press)
Autobiography of Death by Kim Hysesoon, translated from Korean by Don Mee Choi (Korea, New Instructions)
Negative Space by Luljeta Lleshanaku, translated from Albanian by Ani Gjika (Albania, New Directions)
Scardanelli by Frederike Mayrocker, translated from German by Jonathan Larson (Austria, Tune Cavern)
The easiness and the isolation by Asta Olivia Nordenhof, equated from Danish by Susanna Nied (Denmark, Open Letter)
Nioque of the Early-Spring by Francis Ponge, translated from French by Jonathan Larson (France, Tune Cave)
Architecture of a Dispersed Life by Pable de Rokha, translated from Spanish by Urayoán Noel (Chile, Shearsman Books)
And the winners are:
-The prize for the Best Translated Fiction went to Patrick Chamoiseau (Martinique) with the novel Slave Old Man, translated from French by Linda Coverdale.
- The Best Translated Poetry Award has been received by Hilda Hilst, with the book Of Death. Minimal Odes, translated from Portuguese by Laura Cesarco Eglin.

On this occasion, we would like to congratulate all the participants and winners, and to encourage the release of many other splendid translations and the participation of enthusiastic readers!
---