---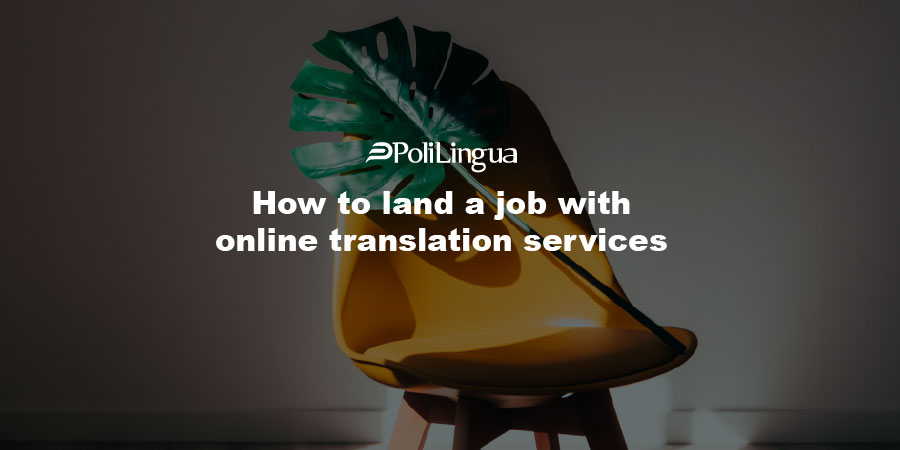 Today, when the Internet rules the world, there is no need to look for an office job in the country of your residence. If you know different languages, have the set of skills required, you can become a translator and turn it either into your day job or a side gig.
What does it take to be a freelance translator?
The main mission of a translator is as follows: a customer comes with a text written in a source language and they ask a translator to do it into a target language. Loosely, this is how translation works. But in practice, it's more complicated than that. There is some difficult stuff to face up and particular skills to use that make a translation a translation. The difficulties of translating lie in respecting the thought of the author of the text and translating as accurately as possible without doing a word-for-word translation. Here are some things a translator should do and know to be successful in this industry:
Be specialized in a certain area
Businesses, companies and global translation services are looking for experienced native translators. They prefer freelancers with a particular skill. If you are a translator without a corresponding diploma but with a particular skill, you will be able to stand out. Thus, a doctor, a lawyer or even a manager capable of translating technical texts is in great demand. If you have an engineering or computer science background, your profile will also draw attention: you will work faster than a common translator, which your clients will particularly appreciate.
Of course, you must have a perfect command of a foreign language. Unlike the low level required for some tests to become a translator, you will have to prove your language skills if you want to join a team of linguists working for an international agency that provides language solutions. You will be all the more in demand if you speak several foreign languages ​​with a large number of speakers, such as Spanish or Chinese. Or on the contrary, a little-used language such as Basque, because quality translators - let alone interpreters - are always hard to find.
Know the best practices of professional translation services
Know your abilities and qualities perfectly: it is important to know how to focus on what you want and what you are good at. When starting, it is normal to try to do everything to gain experience, but you have to know what value to bring to your client (or to a translation agency) and be able to guarantee the quality of the result. Translating requires mastering the terminology specific to certain fields. When some clients give you a glossary of terminology to facilitate your assignment, others expect you have mastered the technical terms of a sector of activity if you accept the assignment!
You often need to sign a confidentiality clause or an NDA agreement before starting a translation assignment. In case of non-compliance with this clause, you will immediately lose this client. Your reputation as a translator may suffer, especially if you find your assignments on a leading online translator platform or through a translation company!
The art of translation lies in nuance. You must transcribe the sense of the original text as best as possible, without altering its substance. But you also need to take localization into account: adapt your translations to a target audience and local culture. Finally, you must meet the deadlines and deliver your work on time. When a delay seems untenable to you, negotiate a postponement with your client or refuse the assignment. With some experience, you will be better able to determine whether these are reasonable deadlines.
Work with a translation agency
It is still possible to approach clients yourself. But it will usually take time and some financial strength before you can land your first assignments. There are plenty of online translator platforms that offer assignments. Your rating by customers will be essential because they first choose the best-rated profiles on these sites. But speed matters: freelancers who respond first to an offer often get the job. You can also offer your services to a translation agency. Working for them as a translator, you have several advantages.
If the quality of your work corresponds to the needs of an agency, it will certainly get back to you regularly. Thus, you will spend less time looking for new customers. The advantage of translation agencies lies in their ability to offer the most appropriate translator for their clients' needs. Therefore, collaborating with a translation agency will be all the more useful if you have a very specialized profile.
Also make sure to consider the local economic context: a professional translation agency in London will certainly have more assignments than a translation business in Budapest. But the Internet makes the world go round, and therefore you can work remotely with any cities and countries you like, unless your presence is required by the agency's clients, such as for an interpreting assignment. And even then you can do it online via Skype or Zoom or any other communication app.
Create a list of agencies you would like to work with, check that they use your language combinations, and get in touch with them. Many translation agencies set up channels of communication for applicants. It is important to contact the person responsible for selecting collaborating translators. You have to adapt your message to each agency according to their needs or the value you could bring them. Choose a professional translation agency with multilingual multidisciplinary services across multiple sectors, such as PoliLingua: legal translation service, localization, certified translation, marketing language services (voice-over, transcription, etc.), business services, interpreting services, etc. This will increase your chances of getting regular jobs.
If you are competent enough, a translation agency may offer to hire you with employee status. The freelance status also has its advantages, in particular for optimizing your schedule or working with several clients.
The little things that count
Update your CV
It is essential to present updated documents, giving all the necessary information, such as language combinations you work with, your rates for each combination, your daily translation capacity, the CAT tools you use and the possible reductions to be made because of repetitions in a document.
Be available and patient
Work opportunities arise when an agency has a specific need, you have to be there at the right time. Customer satisfaction is not just the perfect output, it's a process that starts with the first job offer.
Respond quickly
When you find an ad or are contacted for a job offer, you should respond quickly to ensure that your message arrives early in the review process and that the project is not assigned to another translator.
Respect the deadlines
If you think the deadline is too tight, let them know before committing. It is essential for any translation agency that the delivery deadlines are respected since they work in contact with the public and you can undermine their commitment to delivering the project.
Quality, Accuracy and Trust
Make sure you are delivering quality work and earn the trust of the translation agency that gives you the most projects. Be their first choice when looking for collaborators in the future.
Use CAT tools
Most agencies work with CAT tools and a range of projects need to be done with this kind of tool. Sometimes it is the customers who ask for it. If you want to be considered for all projects, you must be up to date with new technologies.
Stick to the format
when doing a document translation, you must work with the same format as the original, keeping the same typography, the same bold characters, the same font size, the same line spacing, the same color, etc.
Avoid machine translation at all costs
With the great availability of free machine translation technology, one may be tempted to use these tools to save time. Though it might speed up the process and cut down some turnaround time, the result is rarely a quality translation and requires proofreading or even complete rewriting. Most of the time, the content is translated word for word without taking the context into account. So you could save a few minutes just to spend a few hours fixing your text up.
Favor translation agencies
The advantages of going through a firm are numerous. With this solution, you benefit from group expertise. Several experts specialized by sector will be able to work on your project. You will save time and the quality of the work will be optimal.
Agree on specifications to be respected
It is important to define the various rules to be respected and the quality of the work sought even before the work began. When you know exactly what your client wants from you, you avoid disputes and other misunderstandings.
Make an in-depth analysis of the content to be translated
Simply understanding a text is not enough to translate it effectively. The content must be carefully analyzed. To do this, you need to both soak up the writing style and the way target readers would see it. This will give you more context to understand all the terms, wordings and the language register to use.
Check the quality of the text at the end of the job
Obviously, proofread and revise your text after having translated the project. This allows you to spot any typos that you may have missed! In short, a successful professional translation/interpretation career requires good expertise of the language, both of the original and the target texts, and having some idea of technical aspects of the trade. If you think you have what it takes, may the gods of translation help you.
---