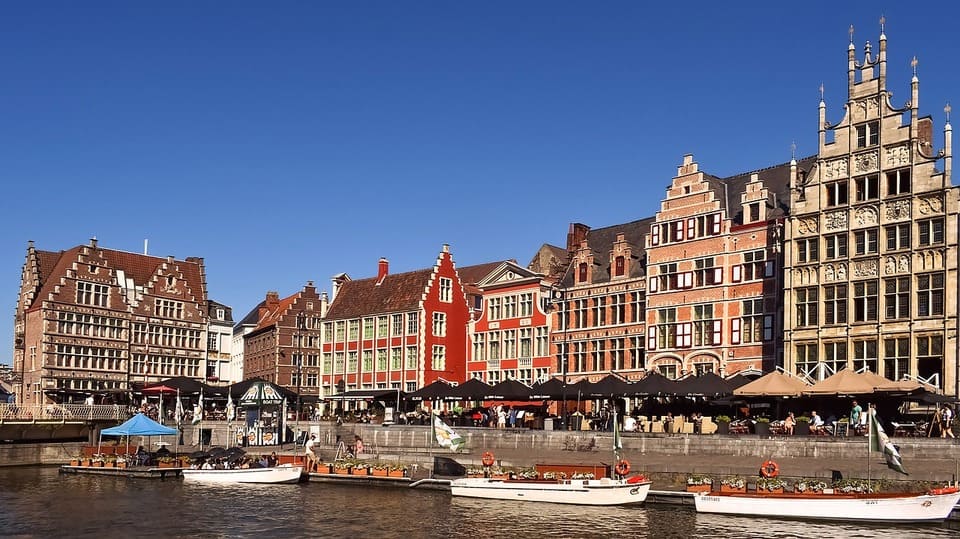 Translating words, texts or phrases from Flemish to English or any other language can be a time-consuming assignment. The reason for this is that there are many different dialects of the Flemish language. To consult an extensive dictionary and use translation software is therefore not feasible as it takes too much time for translators and often results in an unacceptable translation. Translators should be experienced people in their field of study and have the necessary knowledge to convert words and texts between these languages.
Introduction to geography and history of the Flemish language
Flemish is a language spoken by about 4 million people in Belgium and the Netherlands, plus a small number of Flemish speakers in northern France. Flemish is closely related to Dutch, spoken in the Netherlands, and Flanders (the northern part of Belgium). The Flemish language has been strongly influenced by French, which was the dominant language of culture and government for many centuries. This influence is noticeable in vocabulary, pronunciation, and other aspects of the language.
Why you better choose a professional Flemish translator
The Flemish translation services are specialized and require knowledge not only about the Flemish culture and traditions but, also about grammar rules, idioms, and slang expressions. As a result, it is difficult for non-native speakers to understand the language properly. It is why they need professional Flemish translators who have studied Flemish culture in-depth and know all nuances of this language.
A good Flemish translator can provide accurate translations within tight deadlines without compromising the quality. An experienced Flemish translator will ensure that the translation complies with all requirements set by the client before handing it over for approval.
Our team of experienced Flemish language translators is composed of native speakers and professional translators who translate your texts from Flemish to English in the shortest time possible and at a competitive price.
Most popular types of English-to-Flemish translation services
Written English to Flemish translations
A written Flemish-to-English translation is a translation of a text from Flemish into another language. Only professional Flemish translators with a degree in translation studies perform written Flemish translation services. Translators with degrees are better suited for this type of work because they have more knowledge about the terminology used in different fields. Written English to Flemish-translations and vice versa are often used to translate business documents, legal documents, and technical manuals. The downside of written Flemish translation services is that they can be truly expensive, especially if you want to translate large quantities of text.
English to Flemish interpretations
Interpretation means translating spoken language into written or written language into spoken language. Flemish to English and English to Flemish interpretation is more than just translating words; it requires understanding both Flemish and English languages and cultures entirely to do an excellent job. Professional Flemish interpreters must be able to speak clearly and eloquently in their target language. This work requires advanced linguistic abilities, which professional interpreters usually have acquired in their area of expertise through education and experience.
Here are some examples where you may need Flemish translation to English or other languages
Flemish translations are very popular among business owners and corporations. They offer the most affordable and efficient way to communicate with clients, customers and employees.
Types of Flemish language translations according to the area of usage.
This type of translation is done by legal experts, with a strong grasp of both languages. The legal documents may include contracts, agreements, wills and other important legal documents that need to be translated accurately by experts.
When you need to translate someone's work or medical report into another language, you must use a medical translator specialized in this field. Medical translators have to be familiar with terminologies used in medicine as well as their scientific meanings so that they can accurately translate these terms into the target language without making any mistakes.
Financial documents like financial statements, budgets, bank statements, etc., need to be translated accurately so that they are clear for all parties involved in an international transaction or deal. Financial translators specialize in such types of documents and make sure that there is no mistranslation or misinterpretation of the information contained in them.
If you need your text or speech translated you want to ensure that it is done by somebody who understands the cultural references. It is where localizing can make a difference. Choose an agency with the language experts to translate for your specific culture or industry, and you should produce high-quality translations with accurate Flemish translation services.
---