PoliLingua video translation services: transcription, localization, voice-over, and more
If you are a video creator and you haven't thought about translating it into other languages yet, you are missing a lot of opportunities. That's why
Imagine, you made a video for your company blog, for your website, or as a part of a fancy presentation you plan to show to your boss. You'd put tons of effort into making it or paid an online freelance genius to do it for you. The video is solid, data-driven, and even occasionally funny.
But there is an issue with it - it speaks only one language, cutting off millions of eager Internet users who live their lives without even realizing they need what you can offer. What about getting a little more (or maybe much more) views without making ANY new videos? Is it even possible?
Sure, there is more than one way to make your video content get more views, likes, and shares. So, how do you actually do it? Translate your video into as many languages as possible. And PoliLingua, the video translation and subtitling company, is here to help you.
What does the PoliLingua translation process include?
Every project is unique and requires a unique approach. At PoliLingua, we know it right well to offer you a range of fully customizable options that give you what you need - no extra costs. So how exactly does it work? Your video will speak other languages after we do transcription, translation, localization, subtitling, and dubbing.
Video translation services for information purposes
Videos are different and we work with all of them - from movies and documentary footage to court appearances and beyond.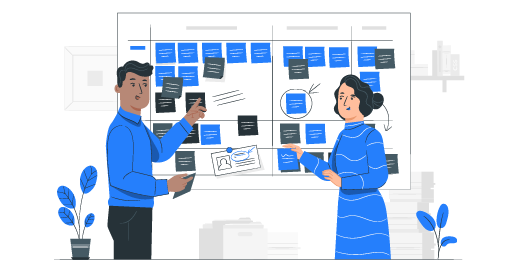 Step 1: Transcription in the source language
We are all ears to create a timecoded text copy of the audio. You may need a video or audio file transcribed to present it in court, to analyze some lengthy documentary footage or just to keep a record for future reference.
Step 2: Translation into target languages
PoliLingua works with dozens of language experts from all over the world, and the Internet allows us to get in touch with thousands and thousands more if required. If you need something to get translated into an existing language (or a language you may never even know exists), PoliLingua most probably can do it for you.
Price-oriented version: Translation directly from the video
If you don't feel like subtitling or dubbing, or there is no need for you to have subtitles added, our glorious language experts can translate your video on the fly, without creating a text copy. It is a timesaving and price-oriented way to translate a video.
If you have questions or suggestions, we're here to help. Call us, ask a question, request a quote!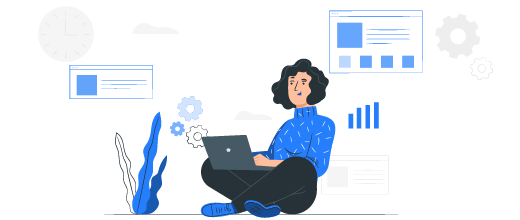 Video localization (subtitling)
Some tricky viewers find excuses by saying they don't have headphones to watch your lovely vids. But we know how to handle this issue. The answer is Subtitles and Captions! Your info will appear on the screen as a written text and your viewers would be happy to read it on the subway, in a car, under a blanket, during an important meeting, in their office…
Subtitles and captions work like a charm, and PoliLingua wants your videos to be as successful as Mr Beast's takes. So you get the content, we translate it. That's the deal.
Subtitling into one or more foreign languages
Subtitles are versatile and fun - you can add as many subtitled translations to your video as you like. Your viewers will then choose their language and enjoy the vid. PoliLingua works with over 70 languages and dialects to let you be understood around the globe.
Generating SRT files in a source language
SubRip Files, also known as SRT, are the most common type of subtitle files. They contain time codes and target language phrases that show up on the screen when your video is playing. By creating an SRT file in a source language, we add time-stamped bits to make it easier to complete the next step.
Translation and adaptation of SRT into target languages
Adaptation is the key to make your video sound fluent in a foreign language. Viewers would be more willing to get the idea behind it (and share it), if they feel at ease with your message.

Video localization (dubbing)
Audio in videos is the best way to capture the attention of those who have headphones.
Generating time-coded files for voice-over in a source language
While some languages sound alike, others - not so much. That's why translators use time codes - they help linking bits of information in different languages. Thus, the result won't sound weird to a native speaker.
Translation into target languages
Marketing your video to the countries that speak different languages? All you need is one video - and a few voice-overs. In PoliLingua, we have language and dialect experts from around the world - get in touch to learn more!
Recording by a professional Voice-Over artist
PoliLingua offers the voice-over services to make the voices in your video speak other languages. To do that, we have our team of actual voice talents who can voice-over bits of any gender, age, and vocal range so the viewers may think they are watching the original video content. How cool is that?

End-product delivery
The PoliLingua team is designed to make you fluent in countries and cultures around the world, in every case providing you with the ideal experience. The translation is alpha and omega of modern society, and we know it all too well. The information you want to convey should be natural and coherent as well as fun and easy to understand. And what makes your information more understandable than rendering it to your viewers' native language?
PoliLingua team translate, adapt, and make your videos appealing to end-users, i.e. your potential customers from all around the place. We have everything you need - footage translation, video subtitling services, even voice over agents - to make your life easier. Quality translation saves money, makes money, it is right on the money.
Call us, ask a question, request a quote! Your global success is a phone call away.